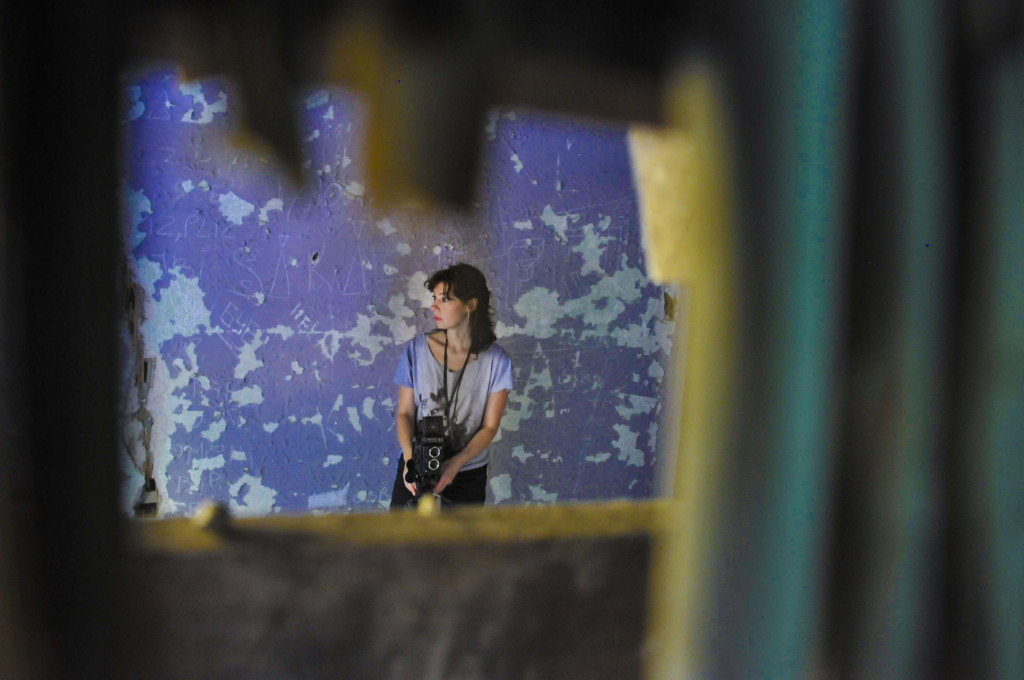 Ivana Tomanović was born in 1971 in Novi Sad. She holds a master's degree from the Academy of Film and Television (FAMU) in Prague – Department of Photography. Currently is studying for a doctorate in the field of fine arts at the Academy of Arts in Novi Sad. From 2001 to 2015, she worked as an editor in the magazine for the culture of photography – ReFoto (Belgrade). As a full professor, teaches photography at the Academy of Arts, University of Novi Sad. She was the artistic director of the Artget Gallery, Cultural Center of Belgrade for the 2016 season. Regularly lectures on the estethics of photography and is a participant in numerous panel discussions at festivals, workshops and congresses dedicated to photography and visual arts.
So far, Ivana has published over three hundred articles in Refoto magazine, exhibition catalogs, books, magazines, newspapers… Has judged numerous exhibitions in the country and abroad and was a member of the board of the Photography Fair organized by the Artget Gallery and the Belgrade Cultural Center as well as member of the national selection team at the Rovinj-Photodays festival. She was the representative of Serbia in the European project "Transeurope" dedicated to European contemporary photography, organized by the Finnish Museum of Photography (Helsinki), PhotoEspana (Madrid) and Euromare (Athens).
Her photographic work is mostly dedicated to subjective research work in the field of documentary photography and staging, and she is especially interested in the possibilities of installing artwork in space.
Solo exhibitions:
1998 "Feminin", Alternatif Gallery – Prague, Czech Republic
2000. "Views", Gallery Vojvodina – Novi Sad, Serbia
2001. "Cuba", Scena Cafe Club, Belgrade, Serbia
2003. "A Short Story of Love", Artget Gallery, Cultural Center of Belgrade, Serbia
2008. "Cuba" – O3ONE Gallery, Belgrade, Serbia
2013. "Close views" – Artget Gallery, Cultural Center of Belgrade
2014. "A Short Story of Fear" – O3ONE Gallery, Belgrade, Serbia
2015. "A Short Story of Fear" – Cultural Center of Zrenjanin, Serbia
2017. "Close views 2" – Principij Gallery, Rijeka, Croatia
2019. "Imitation of the Intimate" – Gallery of Contemporary Art, Cultural Center of Pancevo, Serbia
2019 "Imitation of the Intimate" (Danube Dialogues Festival) – Meander Gallery, Cultural Center Apatin, Serbia
2020. "Waves" – Residence of Princess Ljubica, Museum of the City of Belgrade, Serbia

ivana.tomanovic1@gmail.com
www.ivanatomanovic.com